(Last Updated On: April 12, 2018)
A highly absorbent fitness accessory the Nike Premier Headband is a superior and functional product for men. It provides a multi-layer solution that allows a person to keep their head on the court. It features a reversible design that allows wearers to explore multiple styles doing its job well at all times. The item is machine-washable and easy to maintain. It also comes with Dri-Fit materials that are mixed well to maximize performance.
Absorbance – 9.5/10
With a perfect blend of rubber and nylon, the headband delivers optimum absorbency that is excellent for wiping perspiration. As it keeps a person comfy, it also wicks and absorbs sweat away from the face and eyes without getting too saturated. The Nike logo is stitched on, giving it an incredible look.
Durability – 9/10
Unlike most headbands out there, the premier option does not unravel after a few washes. In fact, when you take care of it well, it will still look as though it is new even after using it multiple times. Rest easy knowing that they will still be effective irrespective of the number of times you use or wash the product.
Comfort- 10/10
The sports headband has a snug and comfortable fit that wearers love. It measures 5.08 cm/2 inches which mean that it can fit almost everyone comfortably thanks to the stretchy polyester material. It is also soft, and at times you may not notice it is in your head especially when all your focus is on the game or any other activity that requires you to use the headband.
Even though it was earlier mentioned that the Premier Headbands are designed for men, ladies can also use it when they want. They are available in three main colors i.e. red, black and gray. It only comes in one size, but this fits a majority of users well. For the quality it delivers, you will be happy to learn that the manufacturers offer it at an affordable rate which means you do not worry about breaking the bank to enjoy the perks the product delivers. Many people also love the fact that it is reversible which means that a person can use either side without any worry.
View our current list of the Best Sweatbands.
Summary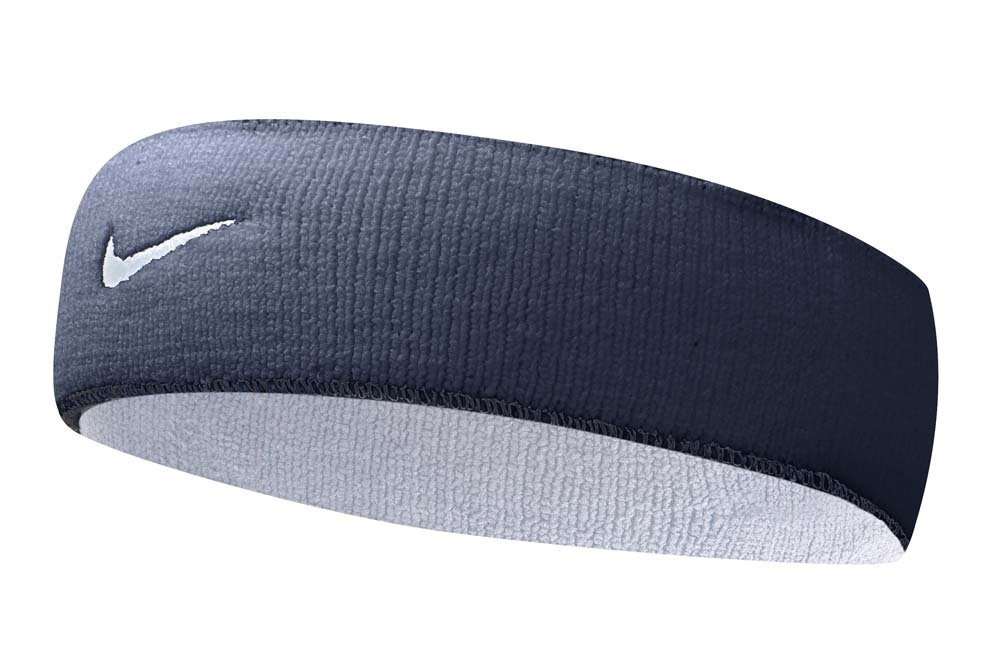 Article Name
Keep Sweat Out of your Eyes with the Nike Premier Headband
Description
Nike's Premier "Home and Away" Headband is made of a high quality material blend. It is designed to soak up sweat before it interferes with your game!
Author
Publisher Name
Publisher Logo