You may be wondering, what makes a sweatband great? The answer is: a lot of attributes. We judge the below on absorbance, durability and comfort. It also depends on what you are using the sweatband for.
1. Suddora
Suddora specializes in thick terrycloth style wrist sweatbands and sports headbands. It scores the highest on all 3 of our ranking factors of what makes a sweatband great. The cotton used to make Suddora sweatbands seems to be a cut above the rest. Although it has a thicker style, it is heavily absorbent and durable. Normally when a sweatband has both of these qualities it sacrifices comfort. This is not the case with the Suddora bands. They are very comfortable and not irritating to wear either on your write or your head. Some simply do not like this style of thick sweatband and would be better off with a Halo. This does not change the purpose of a band for sweat. That purpose is to absorb sweat and make sure it does not interfere with your activity. Suddora wins on that front.
Shop Suddora | View Best Suddora Sweatbands
2. Halo
Halo makes a variety of different sweat stopping products. They have been one of the most innovative players in the game. Offering lightweight sports headbands like the slim Halo Headband and the Halo II Headband, it's not hard to see why they are number 2 on our list. Most Halo products come with their patented Sweat Block Technology. This is a patented rubber strip that diverts sweat away from the eyes. There have been other companies like Sweat GUTR that have similar technology. However, no one gets it right like Halo does. Halo also offers tie headbands, bandannas and more.
Shop Halo | View Best Halo Sweatbands
3. Nike
It should not surprise anyone that Nike is on this list. Although they do not specialize in sweatbands and their wristbands and headband are not as good as Suddora or Halo, they still make a hell of a product line when it comes to sweat apparel. Since Nike is the biggest company on the list, they have a lot more money to spend when it comes to creating a variety of different headbands. Like Halo, they also have patented sweat technology. Its called DRI-FIT. It doesn't just apply to their sweatbands but a whole line of apparel; socks, shirts, shorts and more. Nike makes their products with athletes in mind. So you notice they have a lot of options for running, tennis, basketball and other sports.
Shop Nike | View Best Nike Sweatbands
4. Adidas
Adidas is an iconic brand. Most of their sports headbands are made specifically with athletes like runners and tennis players in mind. One of their most popular products is called the Tennis Tie II Hairband. This product is made with tennis athletes in mind but is also used by those running in marathons. It also has ClimaLite technology which is Adidas's own version of DRI-FIT. Most of their sweatbands are lightweight. They also offer the thicker cotton headbands like Suddora. Although, they don't offer them in as many colors or have the same quality. 
Shop Adidas | View Best Adidas Sweatbands
5. Under Armour
Under Armour seems to sell everything now. They made it big with compression wear but their sweatband game is on point too. They offer a whole host of headbands, longer armbands, hats with built in sweat technology and more. Out of all the companies listed here, it is safe to say that UA is a quality hound. They take their time when sourcing materials and putting together the sweat apparel they offer. They have beat just about everyone here when it comes to sizing as well. Offering smaller elbow bands as well as thinner style cotton headbands. They also have some technology as well in most of their products called the Moisture Transport System. I don't mean to sound hard on UA but this really doesn't mean much. It is another way of saying thick cotton to soak up all your sweat. This is not like Halo's Sweat Blocking Strip, which is actually proven to do something. That being said, UA makes awesome quality sweatbands.
Shop Under Armour | View Best Under Armour Sweatbands
6. HeadSweats

HeadSweats pioneered putting quality headbands in hats. These moisture absorbent and sweat-wicking hats became so popular that they started selling other products like winter hats, headbands, cycling caps and more. They make the list because like Under Armour, they are quality hounds. All of their sweat apparel goes under vigorous testing before it comes to market. Even with all of their product developments, their main product still is the HeadSweats Performance Hat. These hats feature a Coolmax terry headband and they are super lightweight.
Shop HeadSweats | View Best HeadSweats Sweatbands
Summary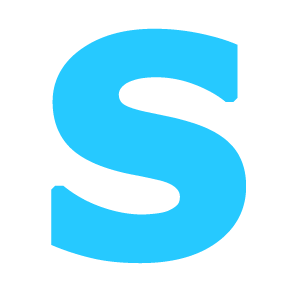 Article Name
Description
The current list of the best sweatbands. Great products from brands including Suddora, Nike, Halo, HeadSweats and more!
Author
Publisher Name
Publisher Logo